Medical Director: Dr. Michelle Noga
Dr. Michelle Noga is a radiologist trained at University of Alberta and British Columbia's Children's and Women's hospital. She is currently an associate professor at the University of Alberta, department of radiology and diagnostic imaging, and a radiologist with Medical Imaging Consultants. Areas of interest include pediatric cardiac MRI and CT, post-processing of cross-sectional cardiac imaging, 3D visualization, rapid prototyping, pediatric airway, and finite element analysis.
---
Scientific Director: Dr. Pierre Boulanger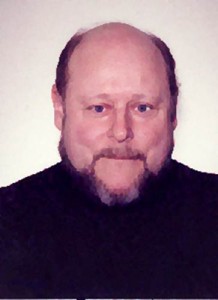 Dr. Boulanger worked for 18 years at the National Research Council of Canada as a senior research officer where his primary research interest was in 3D computer vision, rapid product development, and virtualized reality systems. He now has a double appointment as a professor at the University of Alberta's Department of Computing Science and at the Department of Radiology and Diagnostic Imaging. His main research topic and teaching is on virtualized reality systems. He is also principal investigator for stereo IPTV at TRLabs. In 2004, Dr. Boulanger was awarded an iCORE/TRLabs industrial chair in Collaborative Virtual Environment and is now the new CISCO chair in healthcare solutions.
He has published more than 270 scientific papers in various Journals and Conferences. He is on the editorial board of two major academic journals. Dr. Boulanger is also on many international committees and frequently gives lectures on rapid product development and virtualized reality. He is the Director of the Advanced Man Machine Interface Laboratory. He is also the scientific director of the Servier Virtual Cardiac Center. On the commercial side, Dr. Boulanger is the president of PROTEUS Consulting Inc. an Alberta-based consulting firm specialized in Virtual Reality Applications.
---
Operational and Computational Director: Dr. Kumaradevan Punithakumar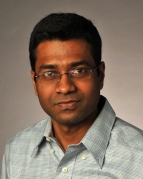 Dr. Kumaradevan Punithakumar received the B.Sc.Eng. (with First class Hons.) degree in electronic and telecommunication engineering from the University of Moratuwa and the M.A.Sc and Ph.D. degrees in electrical and computer engineering from McMaster University. From 2008 to 2012, he was an Imaging Research Scientist at GE Healthcare, Canada. He was the recipient of the Industrial Research and Development Fellowship by the National Sciences and Engineering Research Council of Canada in 2008, and the GE Innovation award in 2009. Areas of interest include medical image analysis and visualization, information fusion, object tracking, and nonlinear filtering.
---